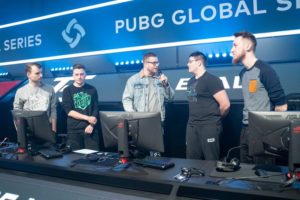 James Banks has been involved in the eSports and gaming scene since he was thirteen years old and currently acts as a marketing consultant, host, commentator, presenter and journalist. James has been around the world with his career that has spanned over a decade and covers a wide variety of games and events in his various roles.
From being a professional gamer I was given an opportunity to work with one of the sponsors as a marketing assistant and since then have progressed year on year with my career.
In my time I have lived and worked in Korea, Sweden, Germany, Denmark and the UK for companies such as BenQ (launching their gaming monitors), Antec (promoting their range of gaming cases and power supplies), ZOWIE GEAR (promoting their gaming gear preherials) and XMG Notebooks (helping them launch their gaming brand, with their parent company Schenker notebooks.)
I run my own gaming consultancy firm, BanKs eSports, where I am a marketing consultant, professional commentator, stage host and interviewer and strategy advisor for companies looking to enter into the market.
On top of that I have worked and helped implement digital marketing within the Property and Recruitment industries and I currently work for the Explore Group, a very progressive, innovative and creative company, as their Digital Marketing Manager.
COMBINED VIEWS
3,150,000+
SOCIAL MEDIA REACH
50,000+